This Month's Featured Interview
Anni Piper has proven that the blues has no geographical bounds. Growing up in Australia, she immersed herself in the music of the small but enthusiastic blues scene in her home country. Inspired by the sound of Stevie Ray Vaughan, she not only enjoyed listening, but developed a talent for both playing bass and singing. Moving to the US five years ago, she took that knowledge and joined the vibrant blues scene here.
With several albums and lots of praise for her live performances at places such as the House of Blues and BB King's, the Boise Blues Society will be presenting Anni Piper live at the Sapphire Room on October 11. Her most recent CD release, More Guitars Than Friendson Sugar Daddy Records, shows the depth and style of Anni Piper. Anni recently answered some questions for the Boise Beat about her upcoming show, her music and her story.
Q: Anni, More Guitars and Friends wasan important album for you. Is there a story behind the title song?
A: The title song was written because there have been times i've sat alone in a hotel room, looking at my one bass guitar that I brought with me and I said to myself, "Wow, I have more guitars than friends!". Right now, I'm very lucky with the band that I'll be bringing to Idaho that they are actually friends of mine. I've been in the situation in the past where they are complete strangers that i'm on the road with; and that doesn't always go so well—it can be a very lonely experience.
Q: Australia is known more for Olivia Newton-John pop than real blues. How was the blues scene there?
A: It's small but enthusiastic; and I moved to the US full-time five years ago now because I wanted to immerse myself in the blues culture a lot more. I never lived in one of the big blues cities like Memphis or Chicago. I've lived in Cocoa Beach, Florida and thenPortland Oregon, but I found there is so much more blues being performed, being broadcast; and it's just wonderful to get the opportunity to be part of the blues culture here in the USA.
Q: Do you love touring?
A: Yes, I love it very much. It's always an adventure. I'm so grateful that i've had this opportunity to play music and to meet so many amazing people through that. I guess the only thing that's sometimes a disappointment about touring is that I get to see a lot of Walmarts and gas stations! (Laughs) There's a lot of interesting-looking landmarks that I have no time to check out so that's the only downside that there is often not a lot of time for recreation. Apart from that, every thing about it is fantastic!
Q: Are you excited to be playing Boise's Sapphire Room?
A: Yes, definitely! It was actually going to be a lengthy tour that my agent had planned out for me, but we had a little miscommunication and the following week I'm actually in the recording studio recording my latest album, so it's just going to be a flying one-nighter into Idaho and then back again.
It'll be a special trip, that's the great thing about the Sapphire Room so i'll be happy to meet everybody.
Q: What is special about the blues for you?
A: I like the blues because it's authentic and raw and honest. I just find for me that pop songs and musical theater can just be so contrived; while blues gets back to those very basic human experiences. We've all had our hearts broken. Most of us have had looked inside our wallet and found it empty. They're universal human experiences that we can all relate to no matter what part of the world i'm from; and that's what I love about the blues.
Q: A six-string bass is your choice. Any reason for that?
A: I find for me that I started out playing a four-string when I was younger and because I am a singer as well, I have to change my hand position less often. If I have more strings on the neck of my guitar there's less room for error. If I don't have to be shifting my hand around, up and down the neck so much, as a singer I can't keep looking down to see what i'd doing so I just find I'm less likely to mess up!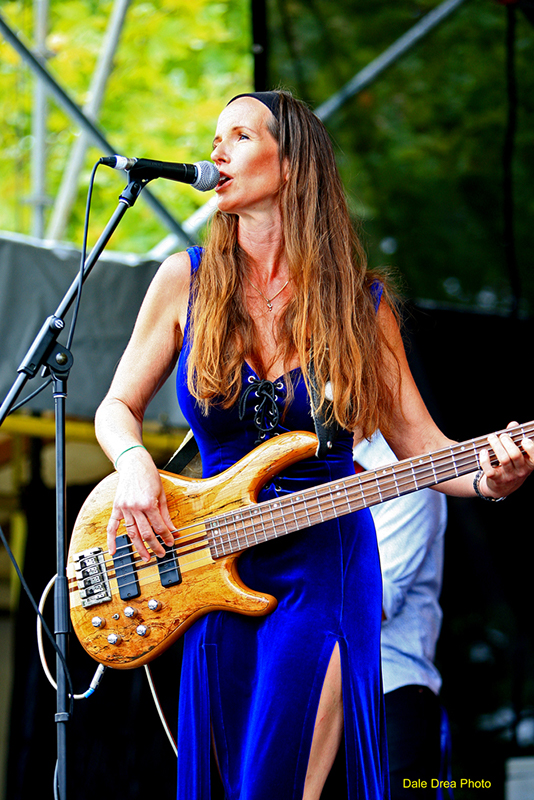 Q: what is in store for the Boise show at the Sapphire Room"
A: It's going to be a varied show. I'm going to bring two guitar players with me. I have Joseph Barton from Seattle with whom I've done a lot of touring with over the years. I've got my friend Bob Shoemaker, he's here in Portland. They're both very different players so there's going to be a kind of mixed bag, more of the electric blues from Joseph and more of that open tuning, Delta Blues sound from Bob. It will be a really exciting show I think, a nice mixture of different kinds of blues.
I will also be bringing Mr. Jeff Hudis on drums. Jeff was actually Chris Duarte's touring drummer for a number of years. He's a very exciting player so I'm excited to have the three of them coming along.
Q: Is it much different leading a group from a bass as opposed to guitar or keyboards?
A: having not been a bandleader playing guitar of keyboards, i'm not sure how different that experience would be. I've found for myself as a bass-playing bandleader, that i've noticed that a lot of people who play guitar have the flexibility of being able to go out and do solo shows, whereas I don't have that luxury. Being able to do solo acts certainly gives you a lot more chance to travel if you have that configuration where it's just you. That's something that has been more difficult for me as a bass-playing bandleader, that i've always got to get a band together, it just can't be me by myself.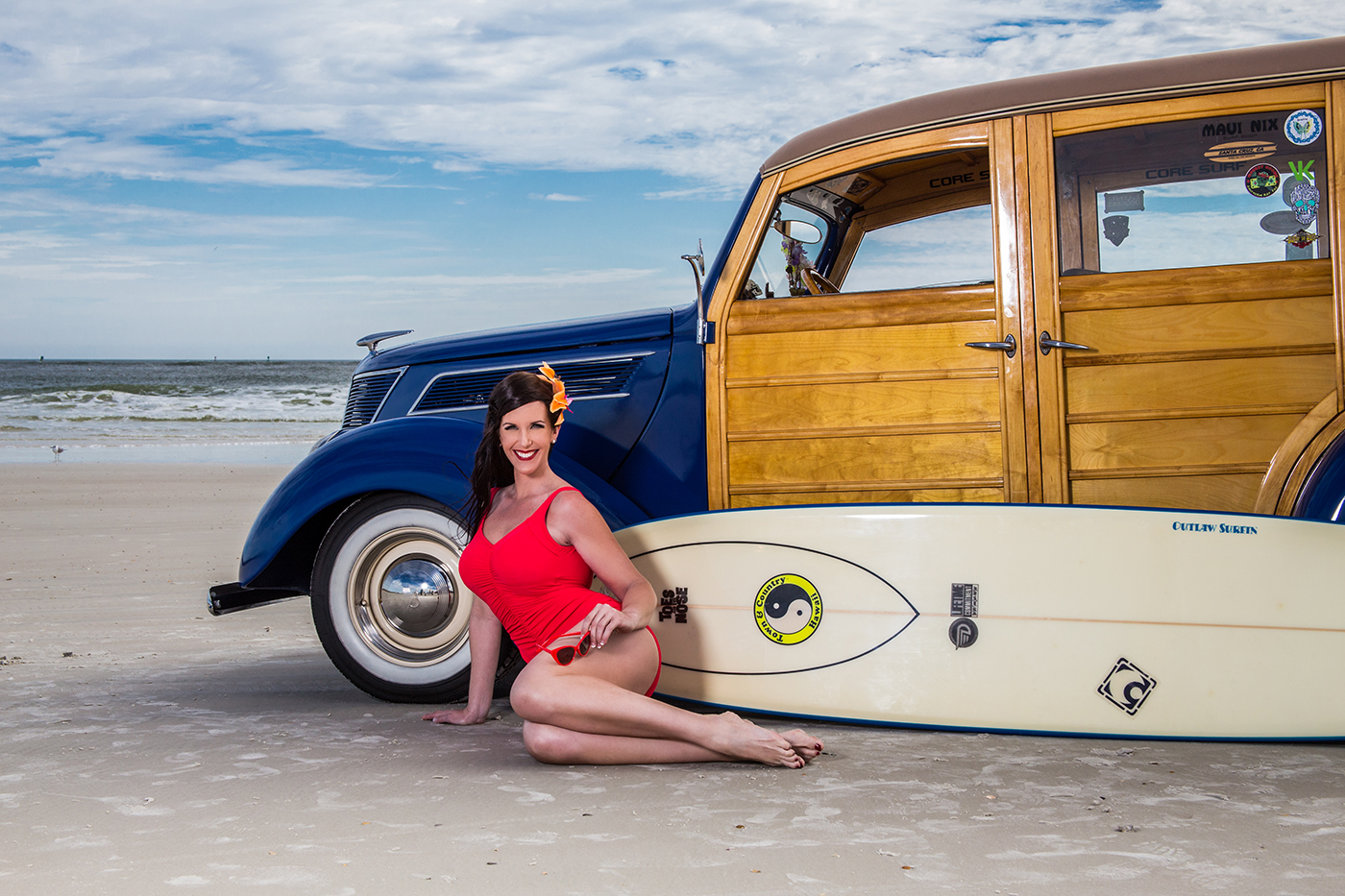 Q: You've got an amazing, sultry singing voice. Did you develop your singing style naturally?
A: i'm a trained musician, I have a Bachelor's in Contemporary Music Degree. I took a lot of lessons in bass, but I've never had a singing lesson in my life. It's something that's developed naturally for me; and I'm actually proud of how far i've come. I listen back to my first album,Jailbait, which wonBest New Talentat the 2005 Australian Blues Music Awards; and I listen to my most recent release, More Guitars Than Friends; and the difference in the vocals is so dramatic, so I'm very proud of how far I've come.
Q: So you're going back to the studio soon?
A: Yes. Everybody can get excited, because there's a new Anni Piper album in the works. I'm going into the studio the week after the gig at the Sapphire Room, so there's some new Anni Piper music on the way!
Q: Thanks, Anni! We'll see you at the Sapphire Room!
Anni Piper comes to the Riverside Hotel's Sapphire Room on Friday, October 11, 2019. The show, presented as another in the new season by the Boise Blues Society, runs from 7:30-10pm., with doors opening at 6:30pm. The Sapphire Room is located inside the Riverside Hotel, 2900 Chinden Blvd., Boise, Idaho 83714.
Tickets and information for Anni Piper's show are available through Eventbrite.
By Ed Simon