Stef & The Groove
April 23rd. 7:00
Tickets: $30 or $35 preferred seating
Doors open at 6:00 PM
2900 Chinden Blvd. Boise, ID 83714
Featuring the soaring vocal talent and charisma of Stephanie Rendon, Stef & The Groove kicks off their much anticipated 2022 season when they return to The Sapphire Room at The Riverside Hotel in Boise on Saturday April 23rd. The popular group will debut their all new show with their trademark mix of R&B, Blues, Rock and Funk at Boise's premier listening room with state of the art sound that is the best kept secret between Austin and Portland. Tickets available at eventbrite.com.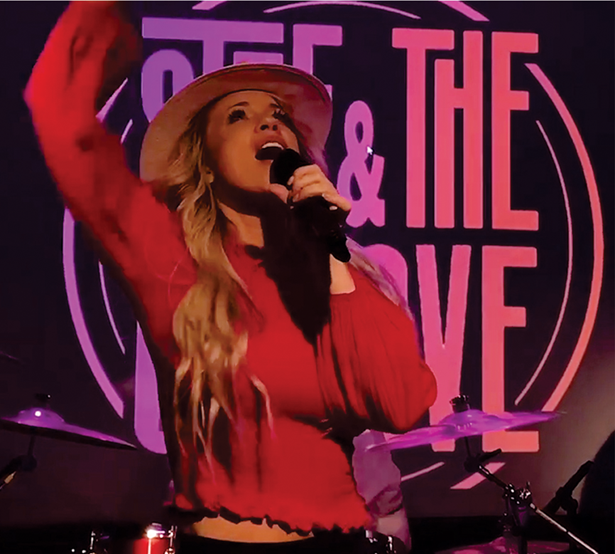 Stef & The Groove kicks off their 2022 season at The Sapphire Room on April 23.
Stef & The Groove features Bill "Carp" Carpenter on bass, Ed Coughenour on drums, Paul Radics on guitar, Lloyd Wright on keyboards and Don Vanucci on horns/percussion and vocals.
Here is a link to our website:
Here is a link to our social media:
https://www.facebook.com/stefandthegroove
For booking information:
Ed Coughenour – 707.293.7052